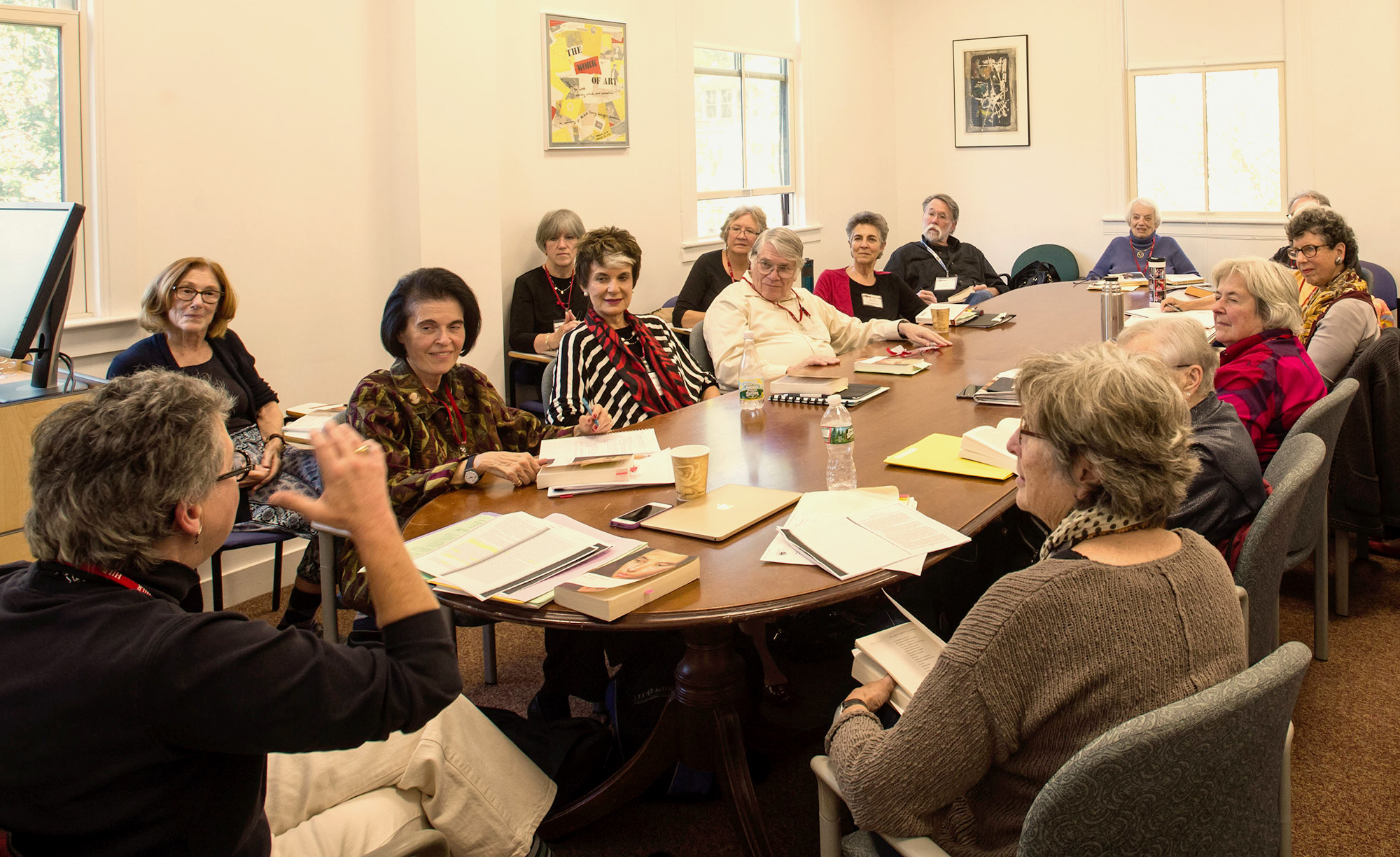 The cornerstone of HILR is our peer-created, peer-led curriculum. Here, our community participants develop the courses and lead in-depth discussions in seminar-style classes we call study groups.
The depth and breadth of our curriculum reflect the vocations and avocations of our community members, as well as Harvard's rich tradition of the liberal arts. HILR participants find that exploring new areas of interest and sharing their knowledge with others is both stimulating and deeply rewarding.
Course Topics
We offer over 120 courses a year, each meeting in person at our building in Cambridge, Mass. The average class size is 20.
The following topics are typically represented every year:
Art and architecture
Biology
Economics
Geopolitics
History
Literature
Music
Philosophy
Technology
At HILR, there are weekly reading assignments but no exams, papers, or grades. Our participants, possessing an innate intellectual curiosity, are here for the sheer joy of learning. They find immense pleasure in exploring topics that satisfy their quest for knowledge and discovery.
How It Works
Registration
Your program fee covers registration in up to three courses each semester. January intersession courses taught by external faculty are also available for a modest additional fee.
Schedules
Courses run for either the full semester or a half semester, and they meet once a week Monday through Thursday.
| Fall Semester | Spring Semester |
| --- | --- |
| September to December | February to May |
| 6- and 12-week course options | 6-, 10-, and 12-week course options |
| Classes meet: | Classes meet: |
| Once a week, Monday–Thursday | Once a week, Monday–Thursday |
| 10 am–noon or 1–3 pm | 10 am–noon or 1–3 pm |