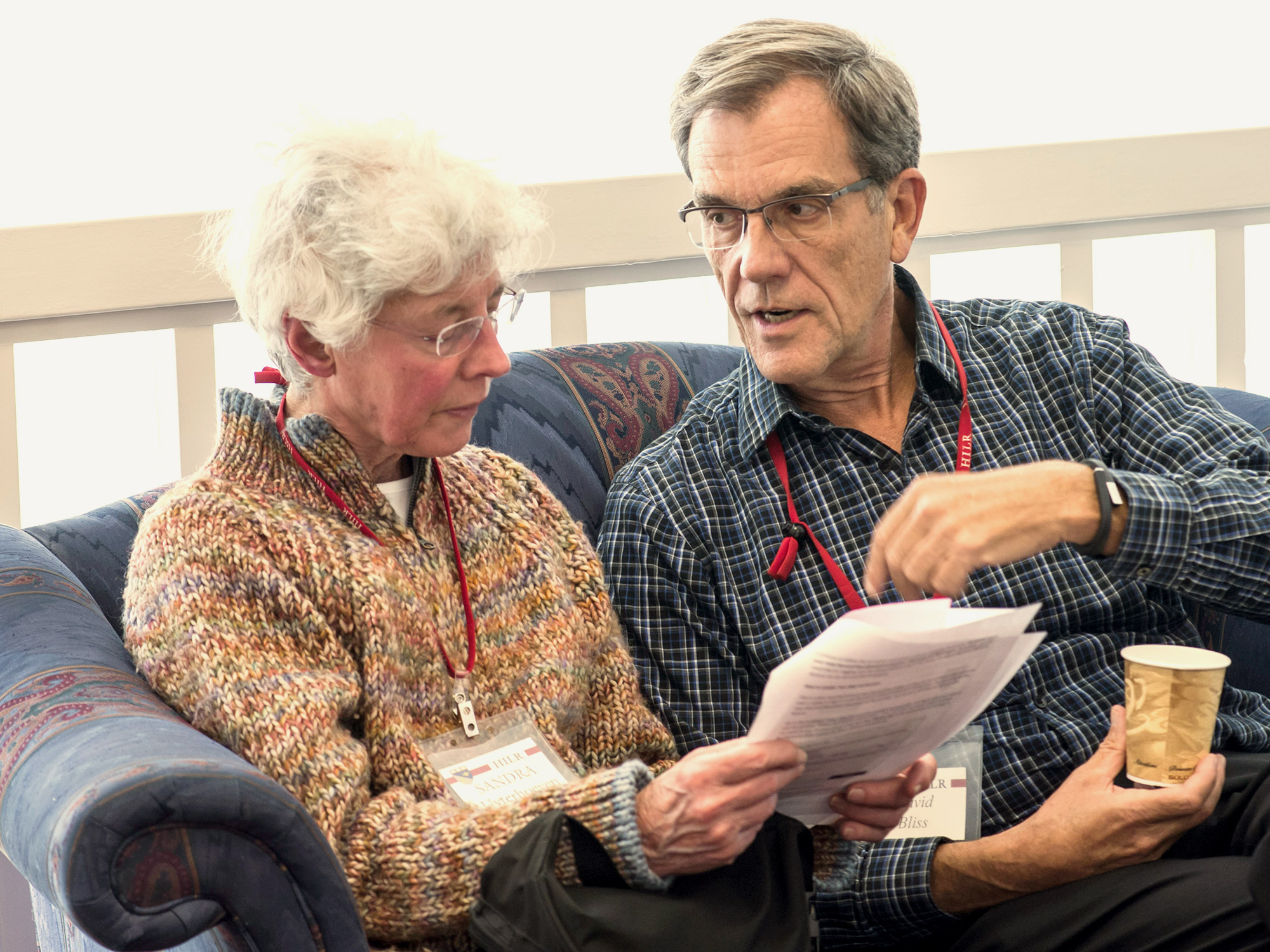 HILR Participants must be able to attend class on our Cambridge campus. If you're a retired or semi-retired individual residing in the Greater Boston area, we welcome your application.
The most important criteria for admission are:
Intellectual curiosity
A breadth of interests
The capacity to participate actively and collegially in our community
The potential to contribute to the program, especially through course leadership
A previous connection to Harvard University is not necessary.
| Admission season | Application deadline | Notification of decision |
| --- | --- | --- |
| Spring 2024 start | Wednesday, October 25, 2023 | By December 1, 2023 |
| Fall 2024 start | TBA | TBA |
Program Perks and Privileges
For a fee of $500 per semester, program participants enjoy the following:
Academic Privileges
Enrollment in HILR courses (up to three per semester)
Eligibility for an HILR scholarship for one open enrollment Extension School course per semester
Activities and Events
Admission to HILR speaker events and concerts
Participation in HILR extracurricular activities
Access to events open to the Harvard Community
Discounts and University Access Privileges
Harvard University Library Special Borrower privileges
Free admission to the Harvard Art Museums
Eligibility to ride the Harvard shuttle buses
Discounted parking rate at Harvard's Everett Street garage
Our Location
Our community gathers for courses and activities at our historic building at 34 Concord Avenue in Cambridge, Mass.
Situated amid a beautifully landscaped quad, the renovated building houses 10 classrooms, a computer room, a lunchroom, the Dunlop Library, a colloquium room with a grand piano, and common spaces for informal meeting and collaboration.
Requirements for New Program Participants
Before you apply, we ask that you consider if it's the right time in your life to make the commitment. Once accepted into the program, you must be able to start in the upcoming semester and able to meet the enrollment requirements outlined below, in order to take up the offer.
In the first semester, you must enroll in classes for the full 12 weeks.
In the second semester, you must enroll for at least a half semester (exceptions are made for medical issues or family emergencies).
In the first three years, you may take up to a one-semester leave of absence. But to retain your place in the program, the full semester fee is still due when taking a nonmedical leave of absence.
How to Apply
We strongly recommend you use the Google Chrome or Firefox browser for the best experience completing the application form. Before you begin, we recommend you view this tip sheet on the application submission. If you have questions, please contact us at HILR@extension.harvard.edu.
Decisions are not made on a rolling basis. Rather, applicants will be notified by email when the review of all applications for the admission cycle is complete.
The application period for Spring 2024 will close on October 25, 2023.